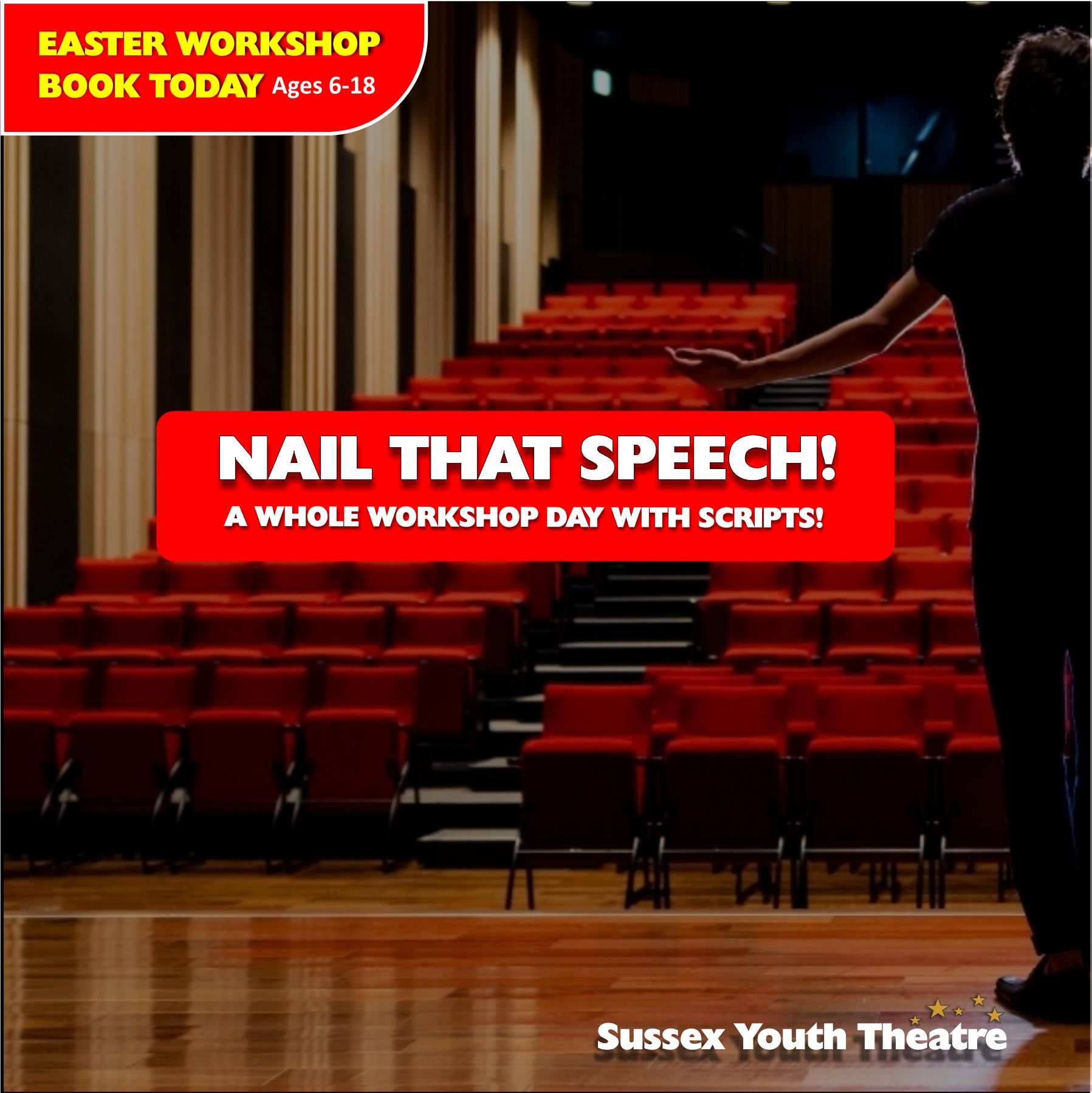 CALLING ALL 6-18 YEAR OLDS….
NAIL THAT SPEECH! For ages 6 – 18.
An interactive workshop that will look in-depth at Monologues and Duologues.
A speech isn't easy, but after this day students will have all the right pointers to NAIL THAT SPEECH, whether it be for an audition, a show, an interview or just for fun! Pace, pitch, breathing, sub-text, colours, warmth, focus, connection with the audience … the list is endless but put all these together and you can really NAIL THAT SPEECH!
Led by Artistic Director Mitch and his adorably talented sidekick Tash. Always guaranteed have lots of laughs and fun along the way! BOOK TODAY!

Date & Time
Monday 6th April (10.00am – 3.00pm) 

Location
The Labour Hall, Worthing

Price
£30 per Student (£50 Sibling)