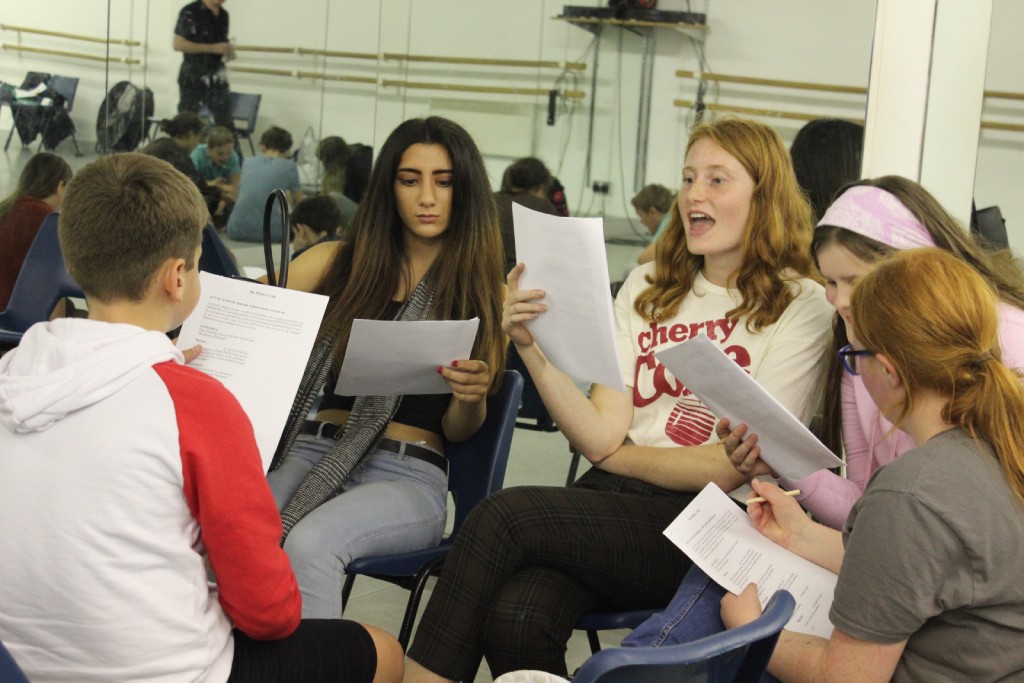 BOOK TODAY – THE PAGE TO STAGE MASTERCLASS with Mitch!
SYT usually devise their work but today we will be focussing on working with amazing scripts.
From Harry Potter to Lord Of The Rings, Shakespeare to Roald Dahl, become immersed into the magical world of story telling through the pen of famous authors.
Mitch formed SYT 7 years ago but before that he enjoyed a long and varied career, taking him to New York, Los Angeles, the mid US, onto the West End Stage and into various TV and recording studios. He has worked alongside Kate Winslet, Pauline Quirke, Linda Robson, Vicki Michelle and has directed the inimitable Rula Lenska. Having worked with the BBC, ITV, CH4 and various production companies and theatres, Mitch has always had a keen eye for a great script and the students will not only be performing incredible scripts but will learn how they are created, edited, adapted and the whole process from SCRIPT TO STAGE!
Date & Time
Tuesday May 28th, 2019 (10.00am – 3.00pm) 

Location
The Labour Hall, Worthing

Price
£30 for Student, £50 for Sibling