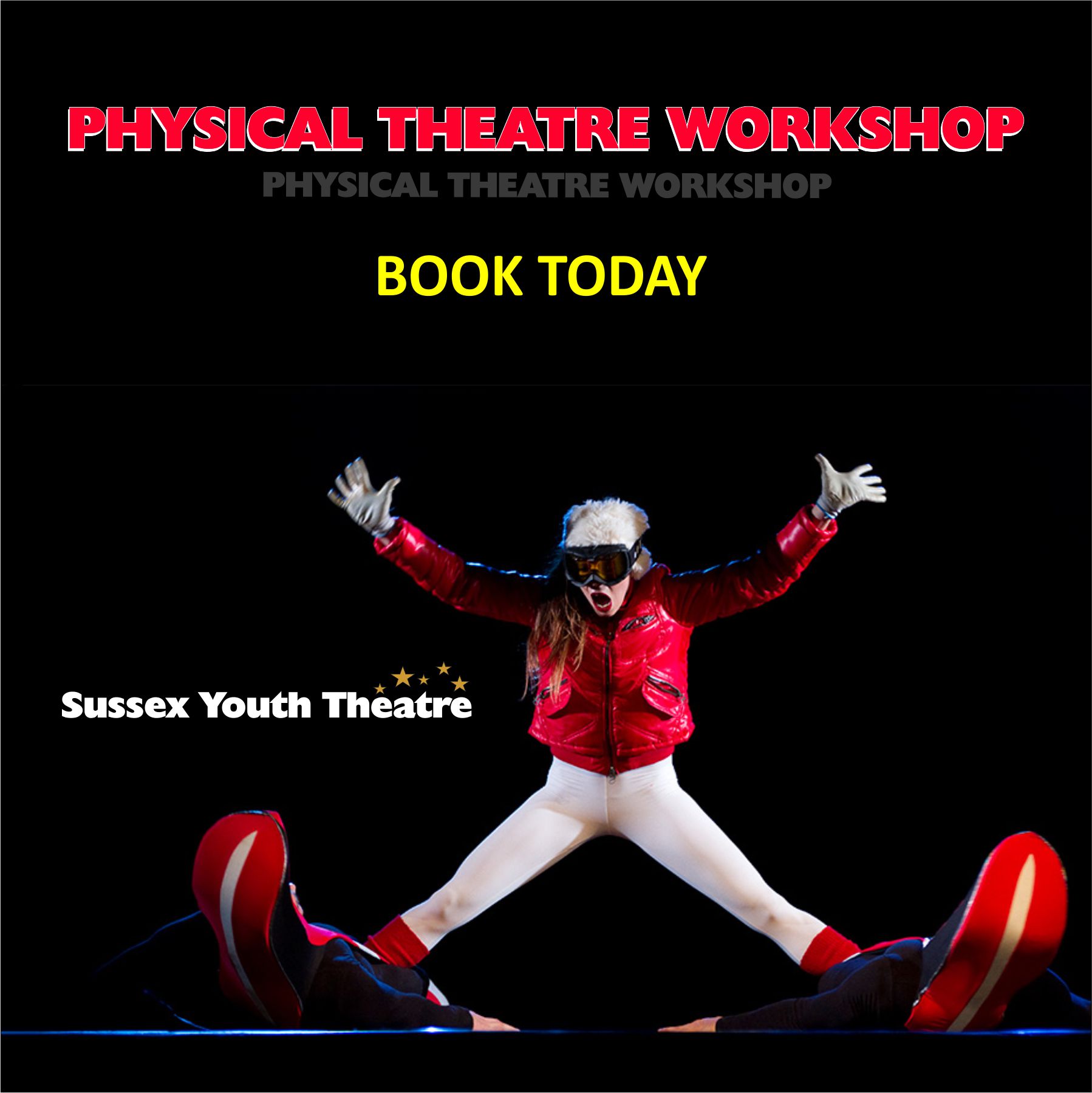 CALLING ALL 6-18 YEAR OLDS….
We are so excited to be offering this brand new Masterclass by the amazing Ashley Laura. From Greek chorus to modern-day, physical theatre plays a massive role in theatre productions.
From The Curious Incident of The Dog in the Night-Time to award-winning companies such as Complicite, Frantic Assembly and Gecko. This unique day guarantees to be really fun and will encompass techniques used by accomplished Theatre Companies and practitioners the world over.
DO NOT MISS!

Date & Time
Monday 17th February (10.00am – 3.00pm) 

Location
The Labour Hall, Worthing

Price
£30 per Student (£50 Sibling)
Pictures from the Last Workshop